To stay overnight at kharanaq, we can say the aim of staying at Carvansaray of kharanaq is to experience the rural life and remind the time when merchants stayed there. people who are living in Kharanaq are engaged in agriculture as in the past, some of their harvest are wheat and carrot. After visiting sassanian period castle, shaking minaret, Aqueduct and rest of a water mill, toward to the rooftop to see sunset. It is beautiful as well as starry sky and splendid sunrise behind kharanaq mountains. joy so much that you can not imagine.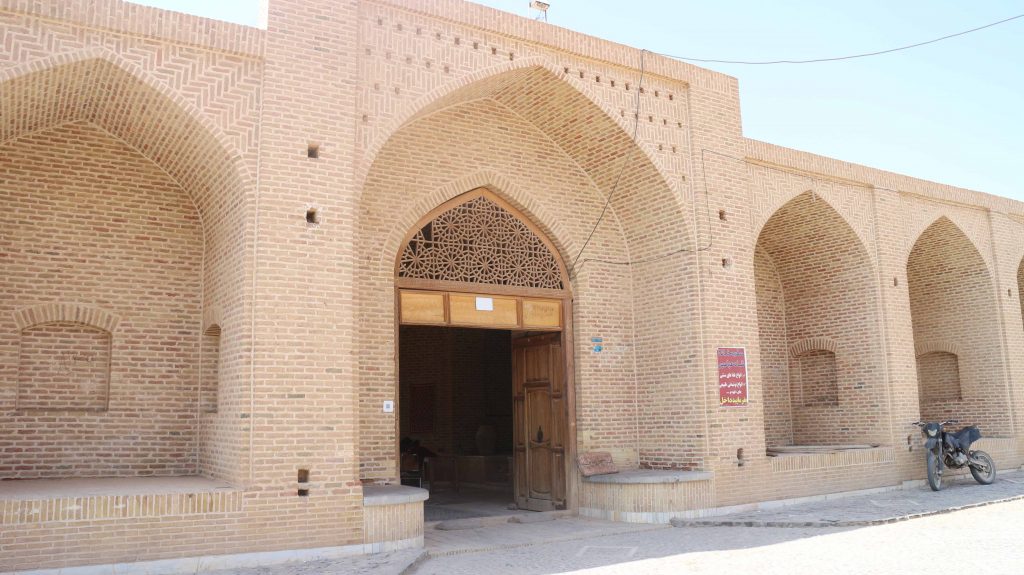 because of keeping the site in the original way ,we have public bath at the present.
To stay over night at kharanaq please read the following text. Kharanaq village is located 85 km from Yazd city. To stay over night at kharanaq, accommodation in Kharnag Caravanserai and hostle is located next to the kharanaq castle. This castle dates back to Sassanid era and people who are living in Kharnagh are engaged in agriculture as in the past, which can be pointed out to cultivate wheat. , Yunjeh and zardak(similar to carrot but yellow) . Every year, the Zardak Festival will be held in Kharnaq caravanserai in December.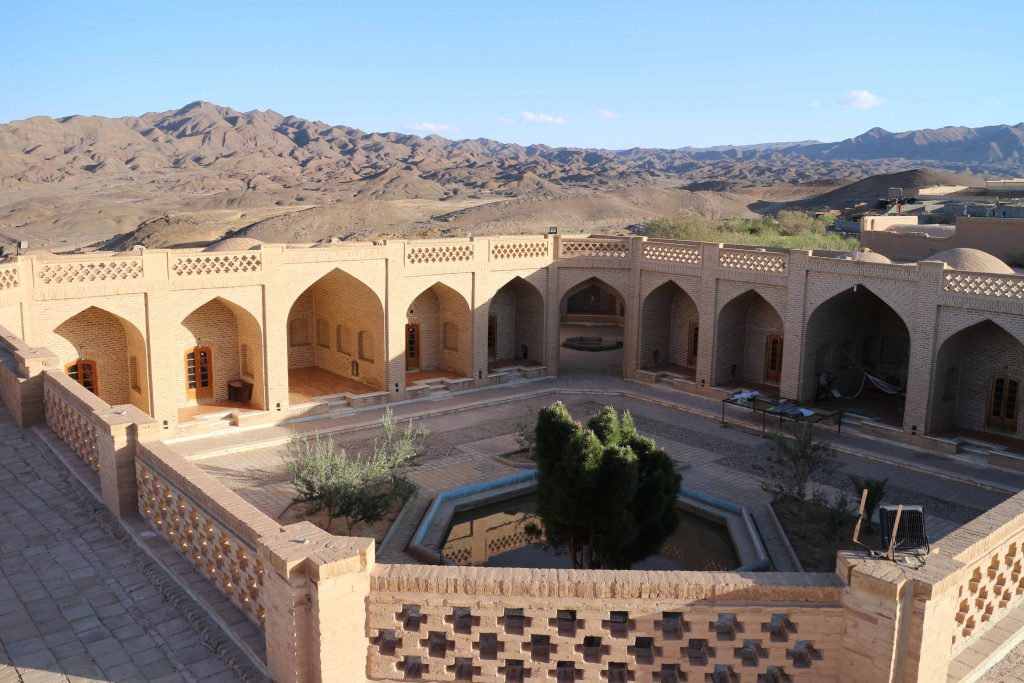 Jame mosque and shaking minaret
The Kharanaq Jame Mosque is located in the middle of village and next to the small Hosseiniyah, which consists of a nave and a small polygonal courtyard. The date of construction of the mosque is not exactly known.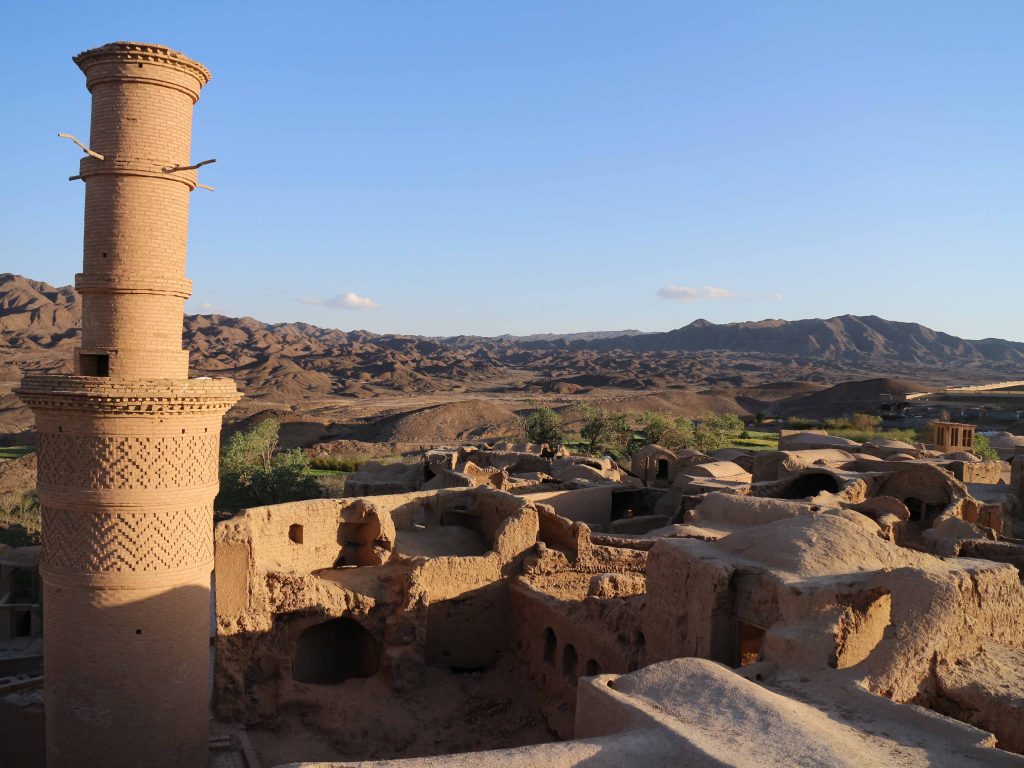 Inside, there is no sign of significant architecture or anything that can be used to identify the mosque. The old zillows of the mosque are often "torn and the date of their weaving is not known. Outside the mosque, there is a relatively thick and tall minaret, which is remarkable in terms of architecture and style." Not to mention that if this huge minaret was located in one of the big cities of Iran, today it would be a very big competitor for the Isfahan Minaret.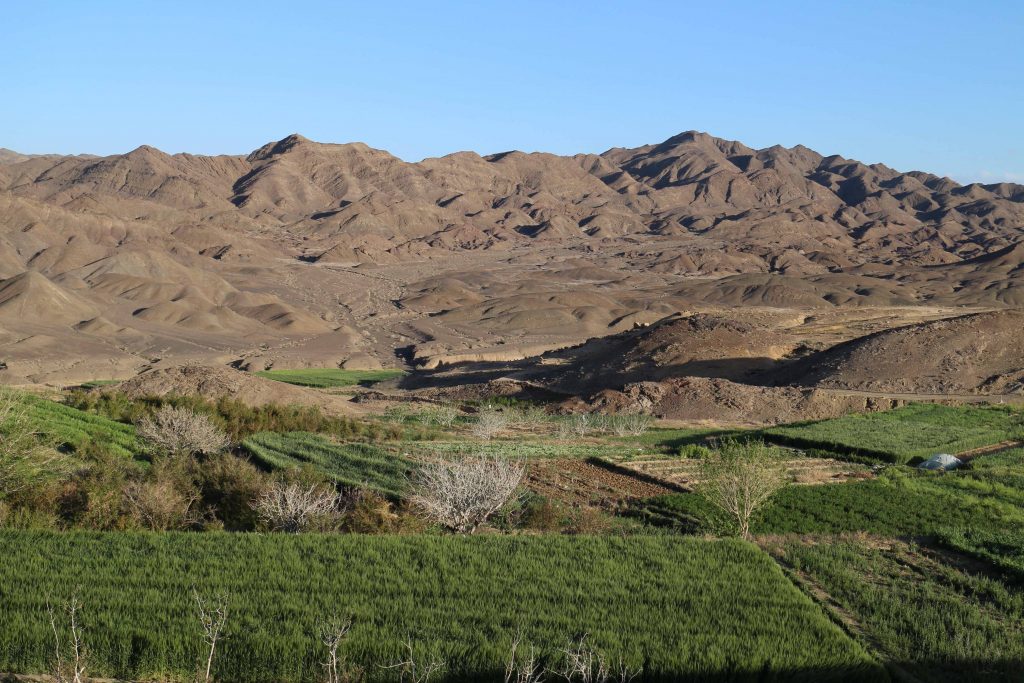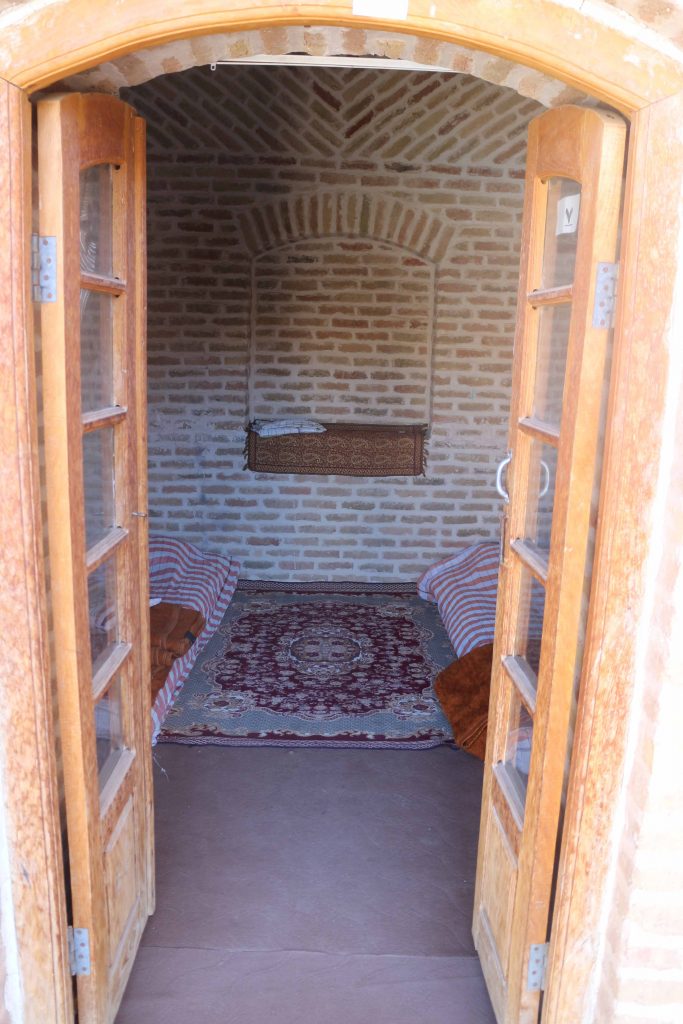 To stay overnight at kharanaq, please message me:
Mr Dehghani :whatsapp+98913 252 2014